Network Cabling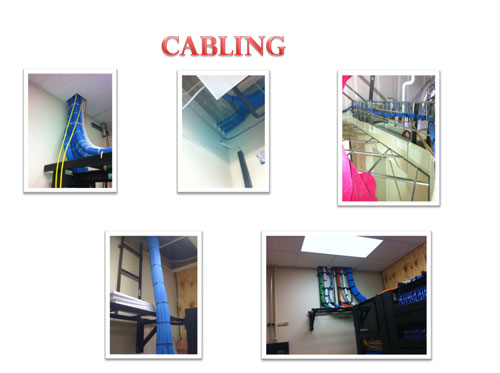 Network  cabling is an  important component of a network system.
Our team works with you to design a network cabling infrastructure that will meet your needs based on your logistical, physical, and technical demands.
In addition to designing your  network cabling infrastructure, we can install complete cutting edge racking and cable cabinet systems. Our cabling systems will deliver a clean and professional data room that will complement your space.
Our infrastructure cabling services include:
Network evaluation
Infrastructure design
Cable Management Systems
Copper and Coaxial Cables
Copper Cable Termination and testing
OTDR Troubleshooting and certification
Long-term network support for additions, moves, and changes